Events Calendar
Calendar is updated weekly.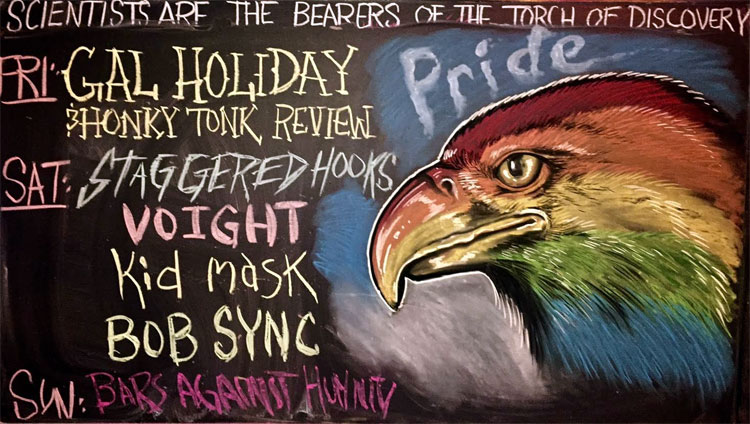 Friday, June 22, 2018, 9:00 PM
Gal Holiday and the Honky Tonk Revue
Honky Tonk
www.galholiday.com
Gal Holiday and the Honky Tonk Revue were at the vanguard of New Orleans' now-thriving country scene when they formed over a decade ago, and they've remained in a league of their own ever since. Combining evocative songwriting, impeccable musicianship, and a twinge of punk sensibility to boot, their infectious Western swing energy has earned them their place in the upper echelon of local favorites and helped grow an avid fan-base of two-steppers around the world.
Saturday, June 23, 2018, 9:00 PM
Staggered Hooks
Voight
Kid Mask
Bob Sync
Sunday, June 24, 2018, 5:00 PM
Bars Against Humanity
Game

Dangerhome Entertainment has just made Sundays a little more offensive! Come play the most hilarious game. Fabulous prizes, MC and Happy Hour!