Music & Events Calendar
Calendar is updated weekly.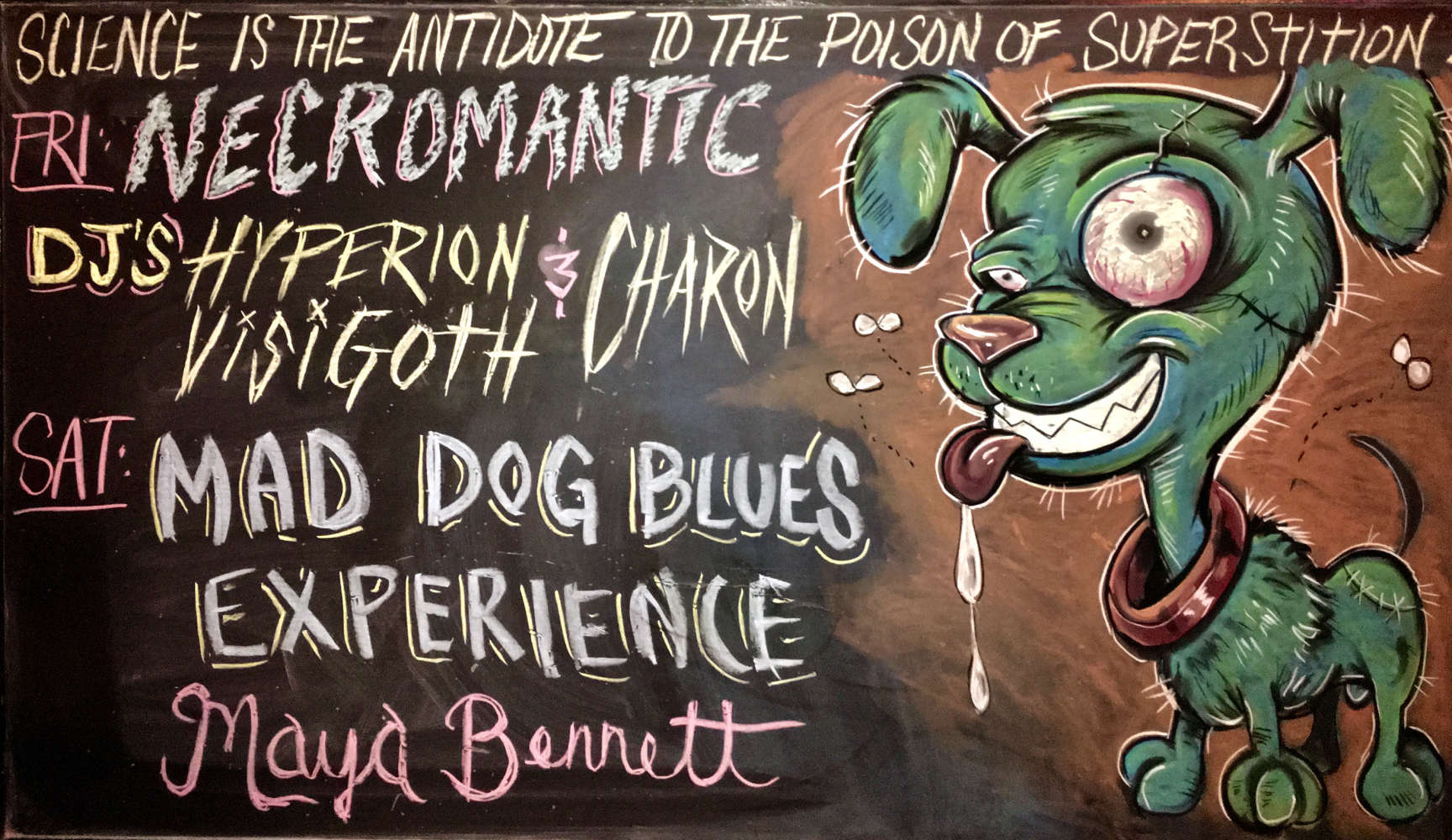 Friday, January 24, 2020, 9:00 PM
Necromantic
Goth/Industrial

w/DJs Hyperion, Visigoth & Charon.
Friday, February 7, 2020, 6:00 PM
Democratic Party Debate
Debate

Friday, February 14, 2020, 9:00 PM
New Ben Franklins
Americana
newbenfranklins.com
Waylon Jennings Tribute
Call it noisy country. Call it Americana. Call it alternative country. It doesn't matter, as long as it's loud and a lot of fun.
Saturday, February 29, 2020, 9:00 PM
Coop & the Chicken Pluckers
Rockabilly / Hillbilly / Honky Tonk
www.reverbnation.com/coopandthechickenpluckers1
Coop and the Chicken Pluckers play a mix of Rockabilly, Hillbilly and Rhythm & Blues.They play covers as well as originals.
(Chalkboard art courtesy of Joshua Finley.)