Music & Events Calendar
Calendar is updated weekly.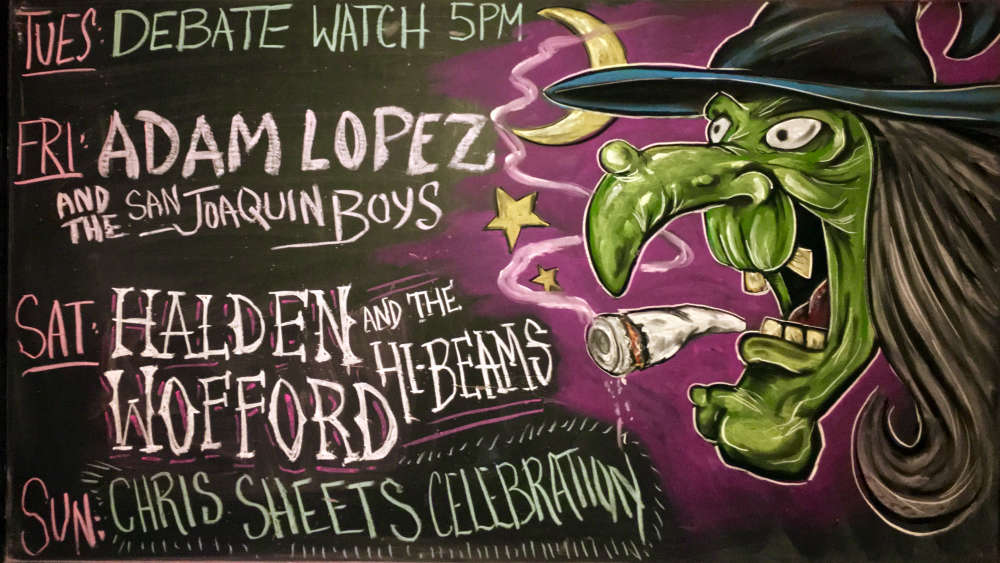 Saturday, October 19, 2019, 9:00 PM
Halden Wofford & the Hi*Beams
Honky Tonk
www.hibeams.com
With an unapologetic embrace of the twang, Halden Wofford & the Hi*Beams ride out from the cutting edge cowtown of Denver, Colorado. Rootsy and real, neither revivalist nor retro, the Hi*Beams' brand of country music is as boundless and electrifying as America itself. From Red Rocks to rodeos, the Fillmore Auditorium to the back of a flatbed truck, to Prairie Home Companion, Kate Wolf Festival, and performing arts centers, Halden Wofford & the Hi*Beams deliver an unforgettable and original night of American music.
Sunday, October 20, 2019, 2:00 PM
Chris Sheets Celebration
Memorial

Skylark opens at 2 p.m.
Sunday, October 27, 2019, 5:00 PM
Bars Against Humanity
Game

Dangerhome Entertainment has just made Sundays a little more offensive! Come play the most hilarious game. Fabulous prizes, MC and Happy Hour!
Friday, November 15, 2019, 9:00 PM
Coop & the Chicken Pluckers
Rockabilly / Hillbilly / Honky Tonk
www.reverbnation.com/coopandthechickenpluckers1
(Chalkboard art courtesy of Joshua Finley and Cabal Gallery. Chalk photo courtesy of Robert Mitton)