Most Recent Chalkboard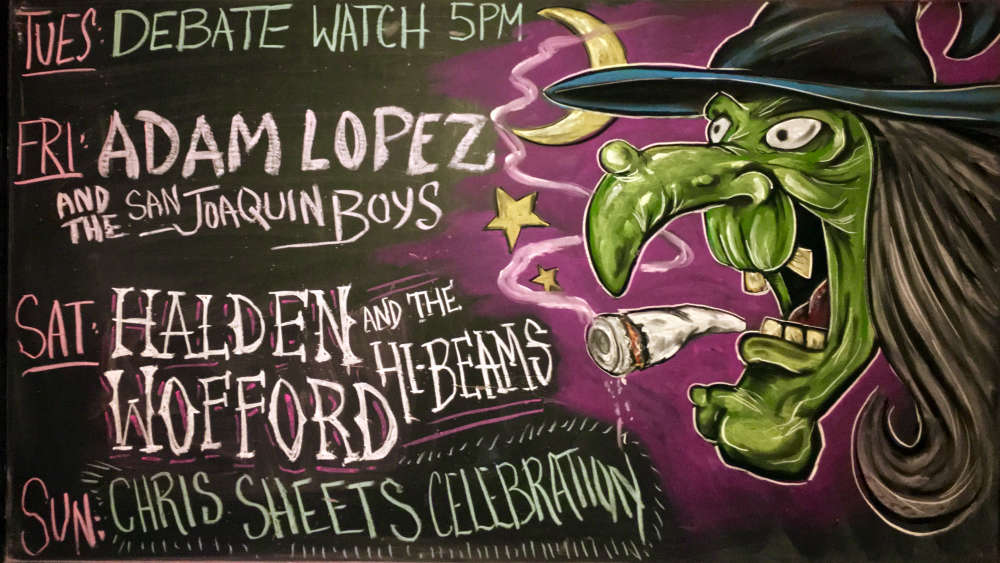 About the Artist - Joshua Finley
Raised on a farm in south central Kansas, Joshua Finley has made a name for himself around the country. Showing in galleries & art exhibitions through out the U.S. as well as lending his pen to the world of commission, custom, commercial & graphic arts. Specializing in illustration, you can see his work on everything from pro sports merch, tv, universities, ads and throughout the music industry.
After moving to Denver from Brooklyn, NY, Joshua has gotten very involved in the music scene. You can see much of his art in the South Broadway music venues, as well as around the state and country. You can see him every Sunday doing the chalkboard of events at the Skylark Lounge.
For more on Joshua, see Cabal Gallery.